Our Guiding Principle /
Message from the President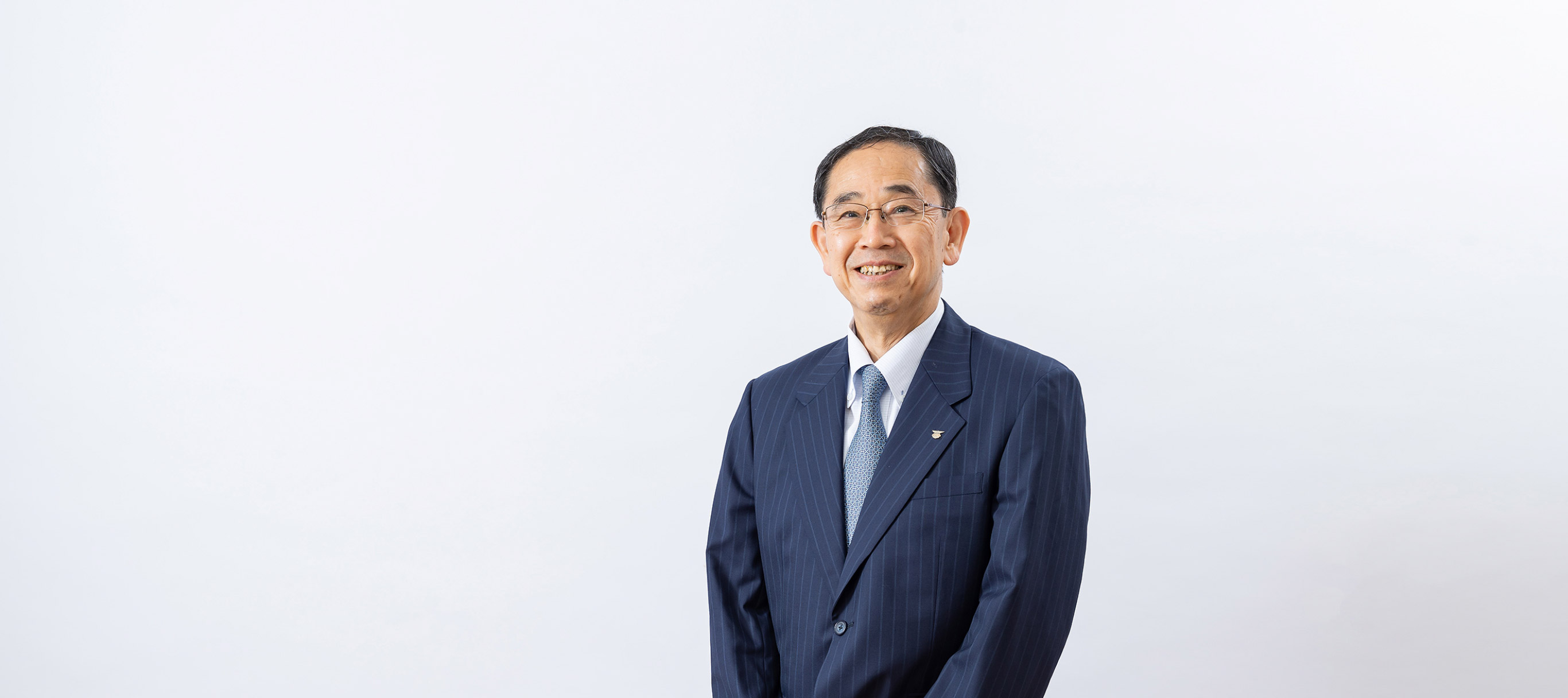 At Sanyodo, our goal is to delight our customers and our employees by going the extra mile and surpassing expectations.
Our Core Values

Customer-focused

We always put our customers first, paying attention to their every need and feedback to deliver an enjoyable customer experience every time.

Inventive

We don't rest on our laurels and continue to seek out and take on new challenges to improve and enhance our business with a creative mindset.

Adaptability

In an ever-evolving global economy, we believe in keeping up with the times and evolving with the changing environment, never shying away from new trends or insights even as a 100-year-old company.

Ethical

We are a company that believes in ethical values and behavior like honesty, fairness, and integrity, and commit to being guided by these values in how we conduct our business.

Partnership

We believe in establishing a mutually trusting relationship with our partners and are committed to their success as much as ours.
Corporate Philosophy

Creating Value

We believe every employee at Sanyodo has the ability to create value for the company regardless of what role they are in.

Appreciative

We embrace a culture of gratitude and appreciation for the work done by our fellow team members.

Everybody Wins

We believe in a win-win-win situation – where the customers win, our partners win, and our company wins.

Trustworthy

We are committed to abiding by the guidelines that govern our work and acting in a way that fosters trust.

Integrity

We believe in being sincere in everything we do to win our partner's trust.
Personnel Philosophy

We continue to push forward relentlessly in our efforts for growth, while always making sure to respect one another in the workforce and achieve success through collaborative efforts.
Message from the President
More than 100 years ago, Sanyodo began its humble beginnings as a bag manufacturer and seller. Since the early days, our main businesses have expanded to include overseas travel goods, overseas souvenirs, various commemorative items, as well as regional development services.
Despite our growth, Sanyodo continues to embody the spirit of "Selling with sincerity and buying with faith," which has been passed down unchanged for more than 100 years, as the core tenet of our management.
As we look back on our history, we recall the many challenges that we faced across the years. At the same time, we see how Sanyodo has adapted to changing times, by changing itself to survive and thrive over the years.
One such example was when we were facing growth challenges in the bag manufacturing and sales sector, management made an important decision to branch out into a new business specializing in overseas travel goods in 1961 – a wise decision that stuck till this day.
In today's modern economy, where everything is commoditized and transactional, Sanyodo hopes to be a different type of company that instead focuses on the heart through our thoughtful products and services.
Our simple wish? To deliver special memorable and priceless gifting experiences for our valued customers and their gift recipients.
As always, Sanyodo strives to embody the spirit of "Selling with sincerity and buying with faith".
As a parting note, we would like to thank you for your continued patronage and support.
President and Representative Director Takeshi Maruyama